The Realme Watch 3 Pro, originally scheduled to launch on August 18 with the 9i 5G, will be released on September 6. But that's not the only thing Realme will unveil next Tuesday, as the company announced today that it will also launch the Realme C33 on September 6.
However, since the C33 event will start at 12:00 PM IST and the Watch 3 Pro's event will start at 12:30 PM IST, it seems that the two products will have different events. Realme's events usually start at 12:30pm local time in India, so there's a good chance the company will launch the C33 in multiple markets at the same time, such as the 9i 5G.
New experiences await.

be ready #NayeZamaneKaEntertainment with brand new #realmeC33published on our official channel on September 6th at 12:00 PM.

Learn more: https://t.co/4qldjPzbts pic.twitter.com/IMM9h6ULuM

— realme (@realmeIndia) September 3, 2022
That said, while Realme has yet to detail the C33's spec sheet, the company has already revealed the smartphone's design and key specs. Realme touts the C33 as "Naye Zamane Ka Entertainment" (translation: New Age Entertainment), and it actually looks like the 9i 5G with two rear cameras instead of three.
However, the 9i 5G flaunts a retro CD design, while the C33 has an endless sea design. Still, the gold version of the C33, like the Metallica Gold model of the 9i 5G, looks sparkly. At 8.3mm thick, the C33 is 0.2mm thicker than the 9i 5G, but weighs the same (187 grams).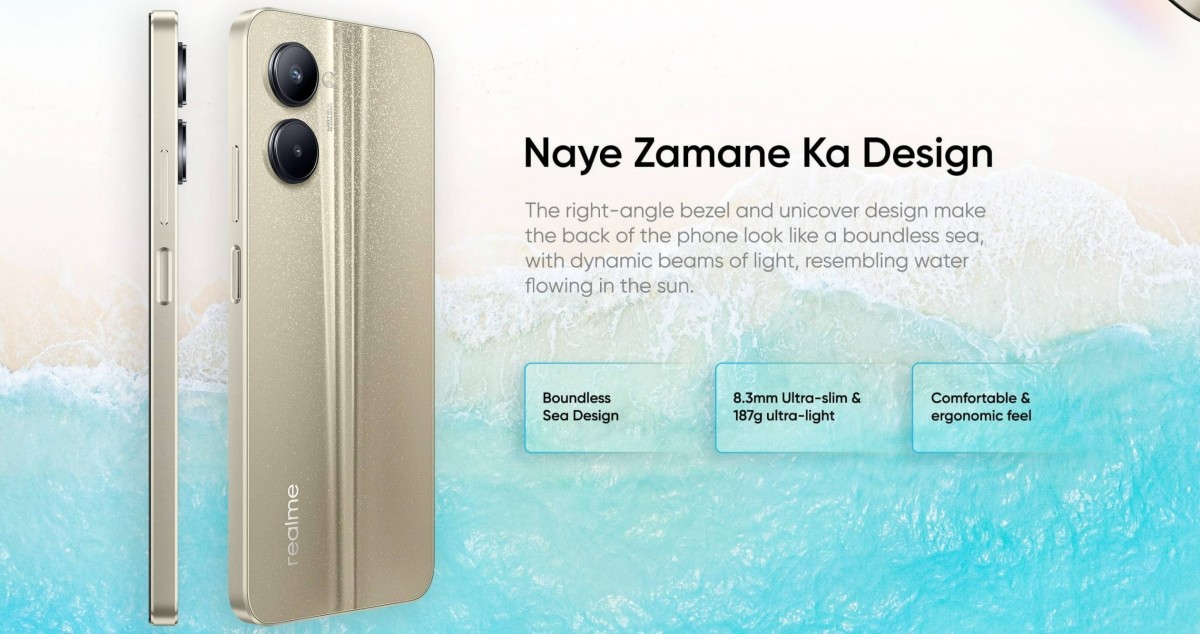 Looking closely, you can also notice that the C33's rear panel has the words "Matrix AI Camera" below the LED flash, which is absent on the 9i 5G.
The Realme C33's power button doubles as a fingerprint scanner, linked to the volume rocker, and the left frame only has a SIM card slot. The right frame of the 9i 5G only has the power button, and the SIM card slot and volume buttons are on the left.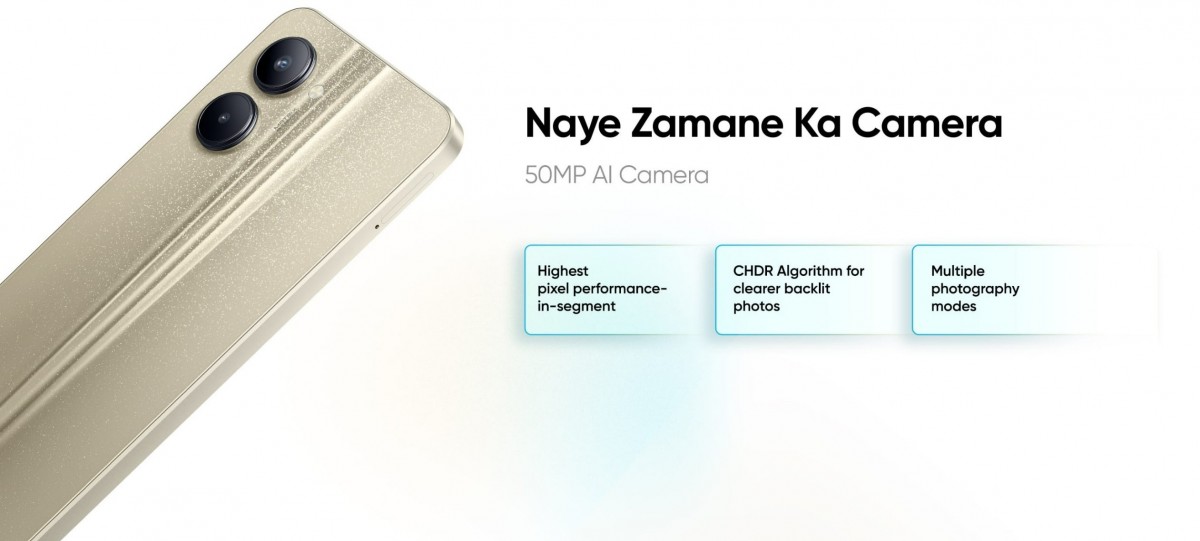 Like the 9i 5G, the C33 will also have a 50MP main camera and a 5,000 mAh battery, but we don't know if the C33 will have the same sensor and charging speed (18W).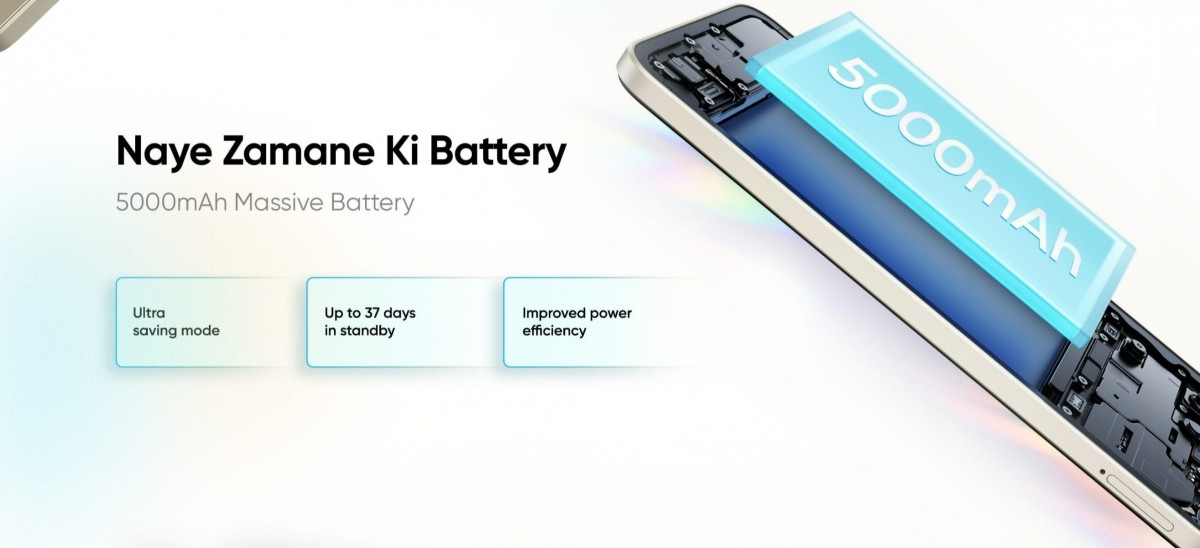 With three days to go until the launch, we could see Realme reveal more details about the C33. Meanwhile, you can read our Realme 9i 5G hands-on here.
resource