DragTimes' Brooks Weisblat is on the lookout for the latest Ferrari models and suddenly finds himself surrounded by 100 Ferraris at the Yas Marina Circuit.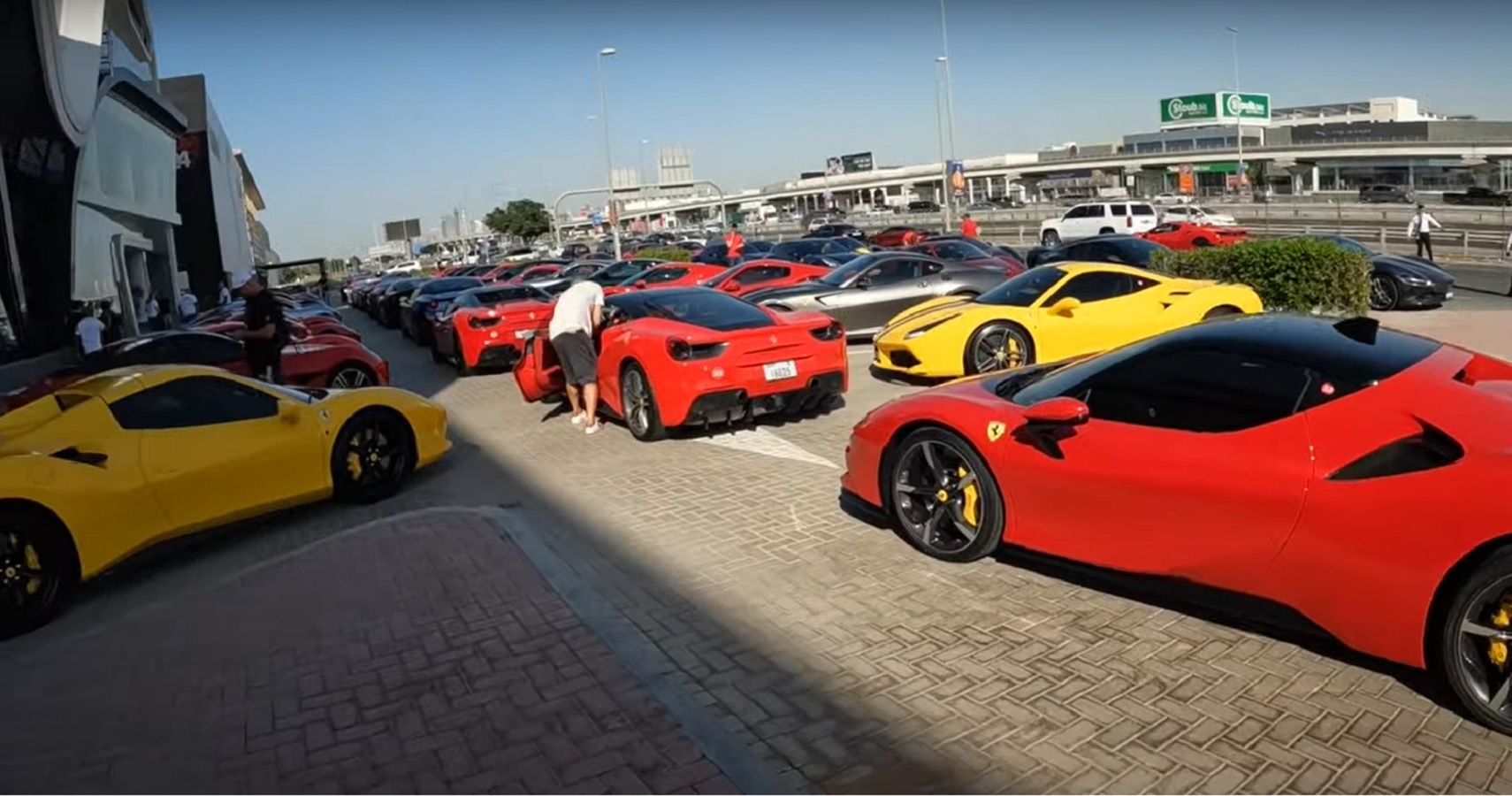 Dubai has recently made a name for itself as a hypercar mecca. This desert city looks like a playground for supercar lovers. Here, these cars are easily available for the thrill of driving.
If a car with a prancing horse logo is your beast of choice, Brooks Weisblat of the DragTimes YouTube channel shares his experiences in one of 100 or more. Ferrari at Yas Marina Circuit, a quick look at the 2023 296 GTB and a detailed look at the V12 Purosangue. The video is packed from start to finish with all things Ferrari.
Fast track Ferrari
Brooks begins his video at a dealership in Dubai, surrounded by a variety of Ferraris ready to make the trip to Yas Marina. The variety of models is astounding: F8s, SF90s, 488s, rare 812 Competizione, and more. He shows off the new 296 GTB, which makes 819 horsepower by combining its turbocharged V6 engine with its electric motor.
RELATED: Here's What Makes the Ferrari 296 GTB Special
During the deployment to Yas Marina, though, Brooks has the opportunity to drive the canary 458 Speciale. At the start of the circuit, Brooks passes scores of roaring supercars, including LaFerraris and Monza SP2s. The 296 GTB is blazing on the track, covering the eighth mile in 6.80 seconds @ 114.67 mph and 60 – 130 mph in 5.36 seconds.
Ferrari's First Ever SUV Is On Deck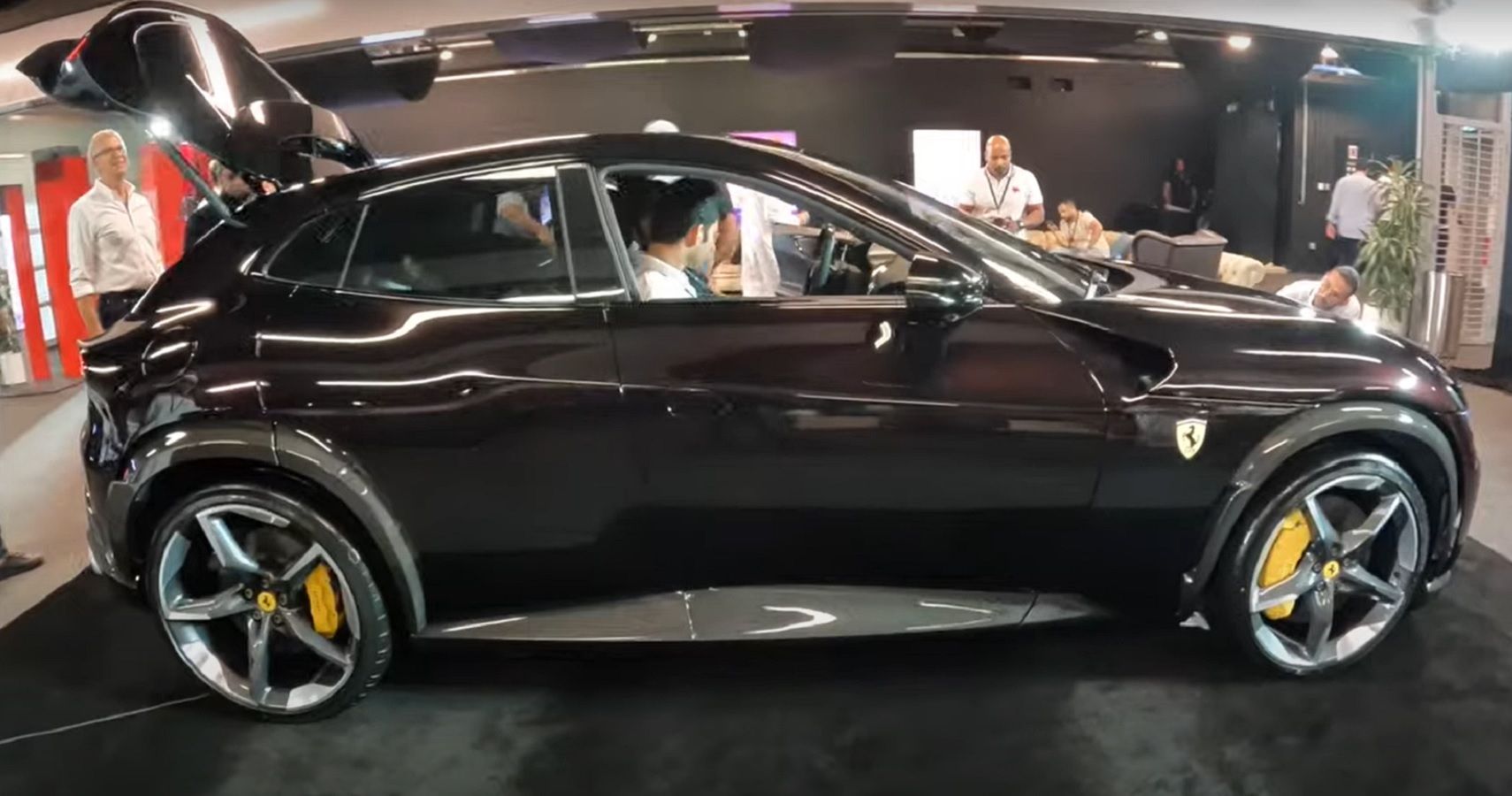 The launch of Ferrari Purosangue brings Brooks back to Dubai. First he notes that the wheels on this four-seater are identical to those on the SF90 but larger at 22″, compared to the SF90's 20″. Purosangue has an SF90-style cockpit, but its two screens are larger. Brooks also notes rear-hinged suicide doors, which a Ferrari representative tells him are welcome doors.
RELATED: The Joke's Out: Ferrari Unveils Purosangue, World's Most Powerful SUV
Under the clamshell hood is a massive V12 that produces over 700 hp. From 0-60 mph, the SUV tracks in just over 3 seconds and reaches a top speed of nearly 200 mph. Buyers aspiring to own Ferrari's first SUV should expect to shell out around $400,000 USD for it. Brooks has ordered Purosangue and will deliver it sometime next year.
All in all, this video not only gives you a first look at the 296 GTB and Purosangue, but you can also feast your eyes and ears on every recent Ferrari model imaginable. What more could a Ferrari lover ask for?